Enchanted: A Disney Princess' Adventure through Central Park
When it comes to early impressions of love and romance, there is no greater influence than the films of Walt Disney. Their animated classics, such as Snow White and the Seven Dwarfs, Cinderella, and Sleeping Beauty, tell familiar stories of far off dreamlands, dashing princes, and damsels in distress. These movies were especially impactful for little girls, and whether they were dreaming of swimming 'Under the Sea' with The Little Mermaid or looking to paint with all of the 'Colors of the Wind' with Pocahontas, they all had their favorite. To celebrate National Romance Month, we here at Central Park Sightseeing are going to take a closer look at the story of our favorite princess- Enchanted's Princess Giselle!
Released in 2007, Disney's Enchanted tells the story of Giselle, a would-be Princess that is transported from her magical cartoon-world of Andalasia to modern day New York City by an evil witch. From the second Giselle (in the not animated form of Amy Adams) pops out of a sewer in the middle of Times Square, it's clear that this is a different kind of Disney Movie. As a classic Disney Princess in a not so classic Disney world, Giselle spends the movie discovering that the real world, while sometimes scary, can offer her endless possibilities and true human experiences that outweigh the monotony of her day-to-day princess life (essentially talking to her woodland creature friends and waiting for her prince). Her journey of self discovery is the best of both worlds, incorporating the whimsy and beautiful music synonymous with a Disney film with real world foundations. Giselle learns that there is more to love (and life) than what's on the surface, and in turn, learns the same lesson about herself. This journey of self-discovery begins when a rousing Academy Nominated musical number (That's How You Know, but EGOT winner Alan Menken) leads Giselle and her new friend Robert, played by Patrick Dempsey, through Central Park. This number explains their differing views on love, and symbolizes the beginning of their blossoming relationship. Here are some of our favorite scenes from the number!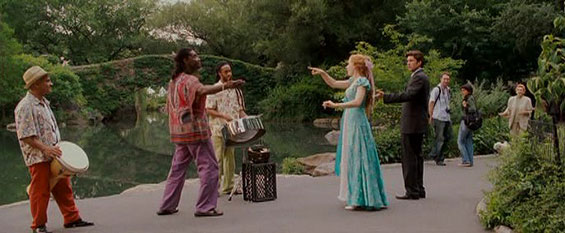 Giselle and Robert encounter a group of street performers, with a tune that inspires the big musical number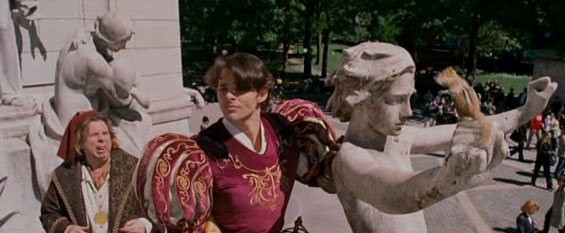 While the musical festivities are happening nearby, Giselle's former fiancé, Prince Edward, looks for her at the nearby Merchant's Gate Fountain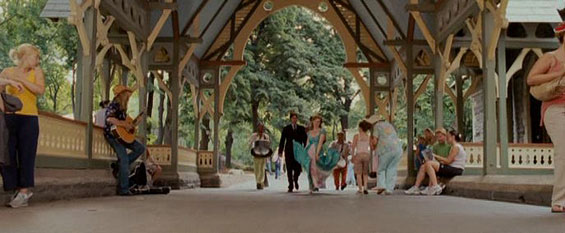 Giselle leads the musical parade through the Central Park Dairy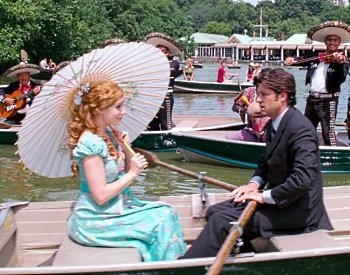 In a shot inspired by the 'Kiss the Girl' scene in The Little Mermaid, Giselle and Robert take an afternoon boat ride at the Loeb Boathouse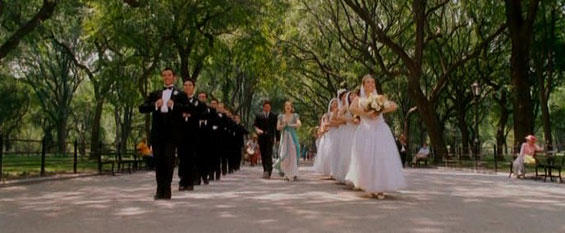 Here comes the brides. . . and grooms, down The Mall in Central Park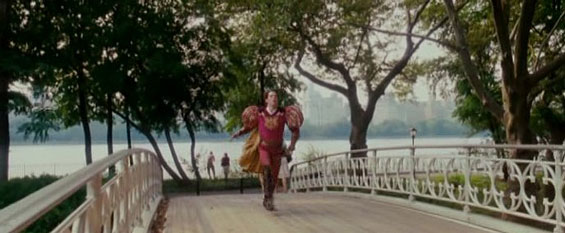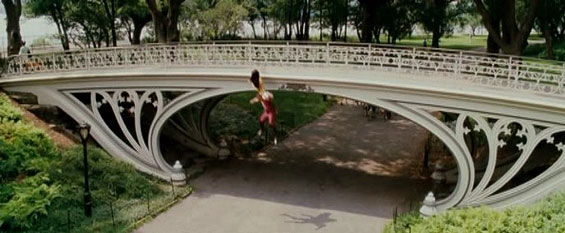 Prince Edward, still on the chase, scales (and falls off) the Reservoir Bridge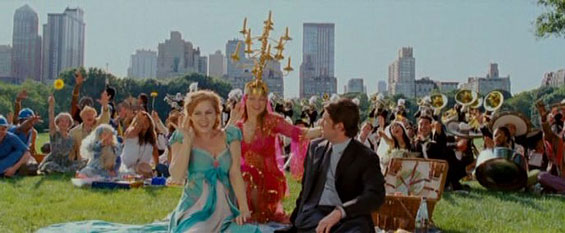 Even Royalty can't resist a Sheep Meadow picnic!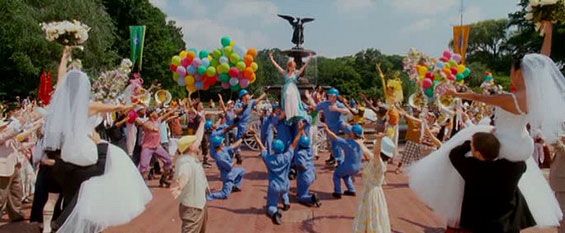 There's no better location for a grand finale than Bethesda Terrace!