Love is in the Central Park Air
If you've noticing an increase of couples with twinkles in their eyes, pep in their step, or songs in their hearts, it's almost certainly due to the fact that August is National Romance Awareness Month! The love in the air is specifically noticeable in Central Park, which is really no surprise. The gentle breeze on a hot summer's day, the view of the Jacqueline Kennedy Onassis Reservoir at sunset and the intimate, elegant ambience at Tavern on the Green are just some features of Central Park that will always welcome lovers as time goes by.
It's no coincidence that some of the most romantic films in history wanted to capture a bit of the magic for themselves. From 1908's Romeo and Juliet (the first film to ever be shot in Central Park) to Sex and the City, pop culture has worked hand in hand with the beauty of nature itself to ensure Central Park be thought of as a symbol of romance, passion, and new love. Whether a laugh-out-loud romantic comedy or a tragic tale of lost love, Central Park, the most filmed location in history, is the go-to backdrop for all things romance.
To celebrate Romance Awareness Month, we've compiled a list of the most romantic films shot in iconic Central Park. So grab some chocolate, a glass of wine, and a box of tissues, and prepare to "feel all of the feels!"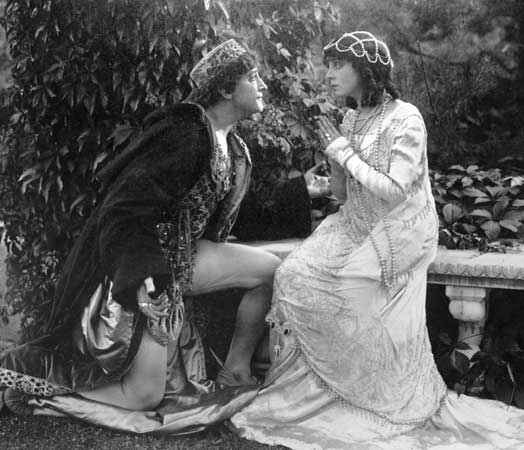 Romeo (Paul Panzer) and Juliet (Florence Lawrence) profess their everlasting love by moonlight in 1908's Romeo and Juliet. This silent film was the first to be shot in Central Park, and became one of the first films ever to shoot primarily on location rather than a sound-stage.
Ryan O'Neel and Alu MCGraw as Jenny and Oliver, the ill-fated lovers at the center of the 1970 classic Love Story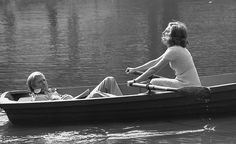 (Hubbell) Robert Redford and Katie (Barbara Streisand) spend a leisurely day rowing boats on the Conservancy Waters in the timeless The Way We Were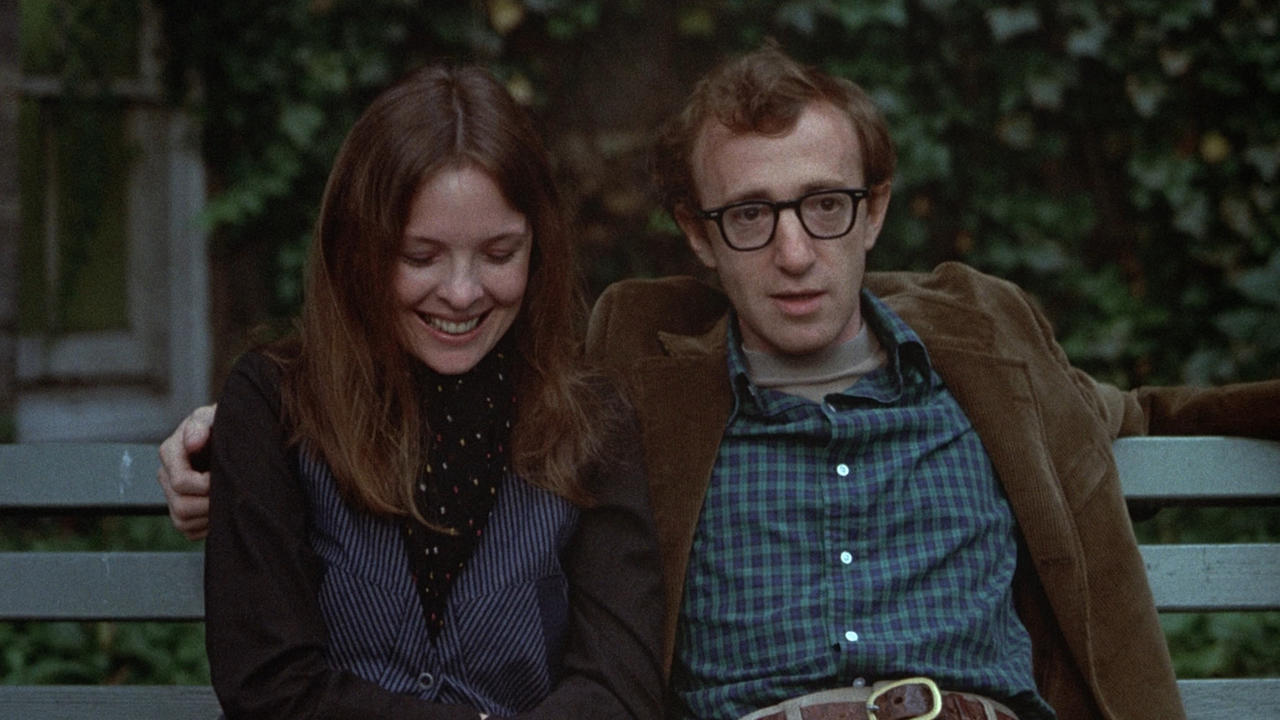 Woody Allen has come to be synonymous with the city of New York, which is most apparent in his breakthrough film Annie Hall. Here, he and Diane Keaton, who won an Academy Award for her role in the film, sit on a bench in Central Park.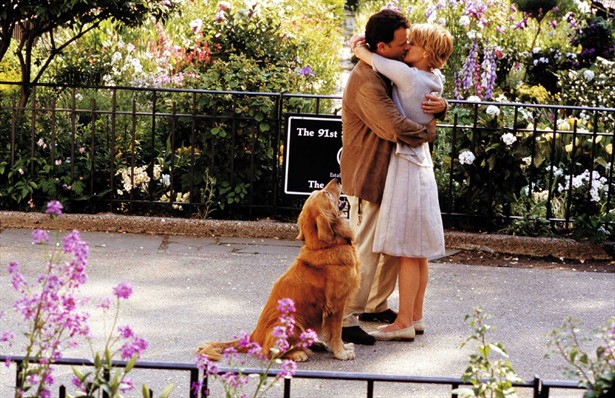 Romantic Comedy super-couple Tom Hanks and Meg Ryan (and an adorable dog named Brinkley) used this beautiful garden in the park as the location of the finale of You've Got Mail.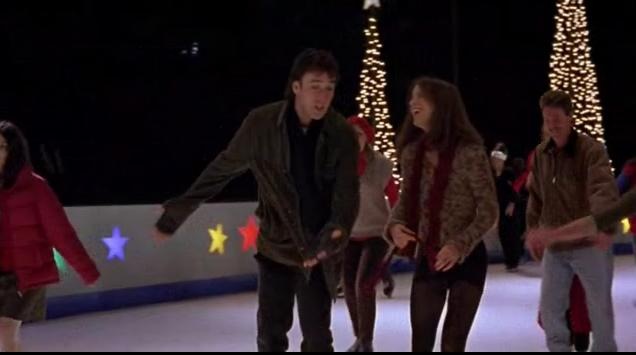 A chance encounter brings John Cusack and Kate Beckinsale together at the Wollman Skating Rink in 2001's Serendipity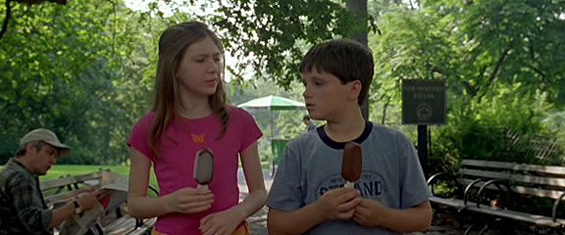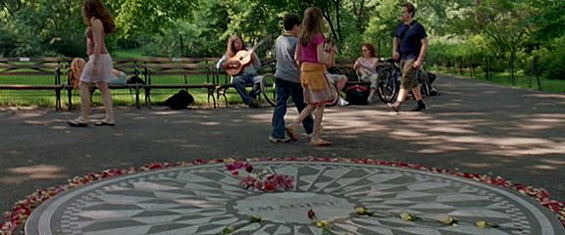 A preteen Josh Hucherson woos his young love at Strawberry Fields in Little Manhattan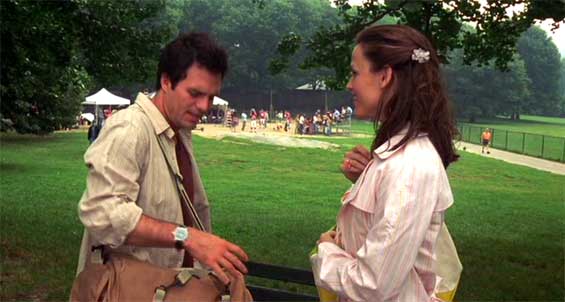 Mark Ruffalo and Jennifer Gerner are childhood friends reconnecting and falling in love at the Central Park Mall in 2004's 13 Going on 30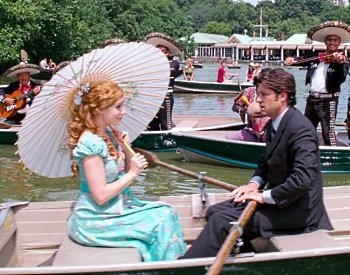 Amy Adams (as Princess Giselle) and Patrick Dempsey (Dr. McDreamy himself!) take a romantic rowboat ride in the Conservancy Waters in Disney's Enchanted