Season's Greetings from Central Park Sightseeing!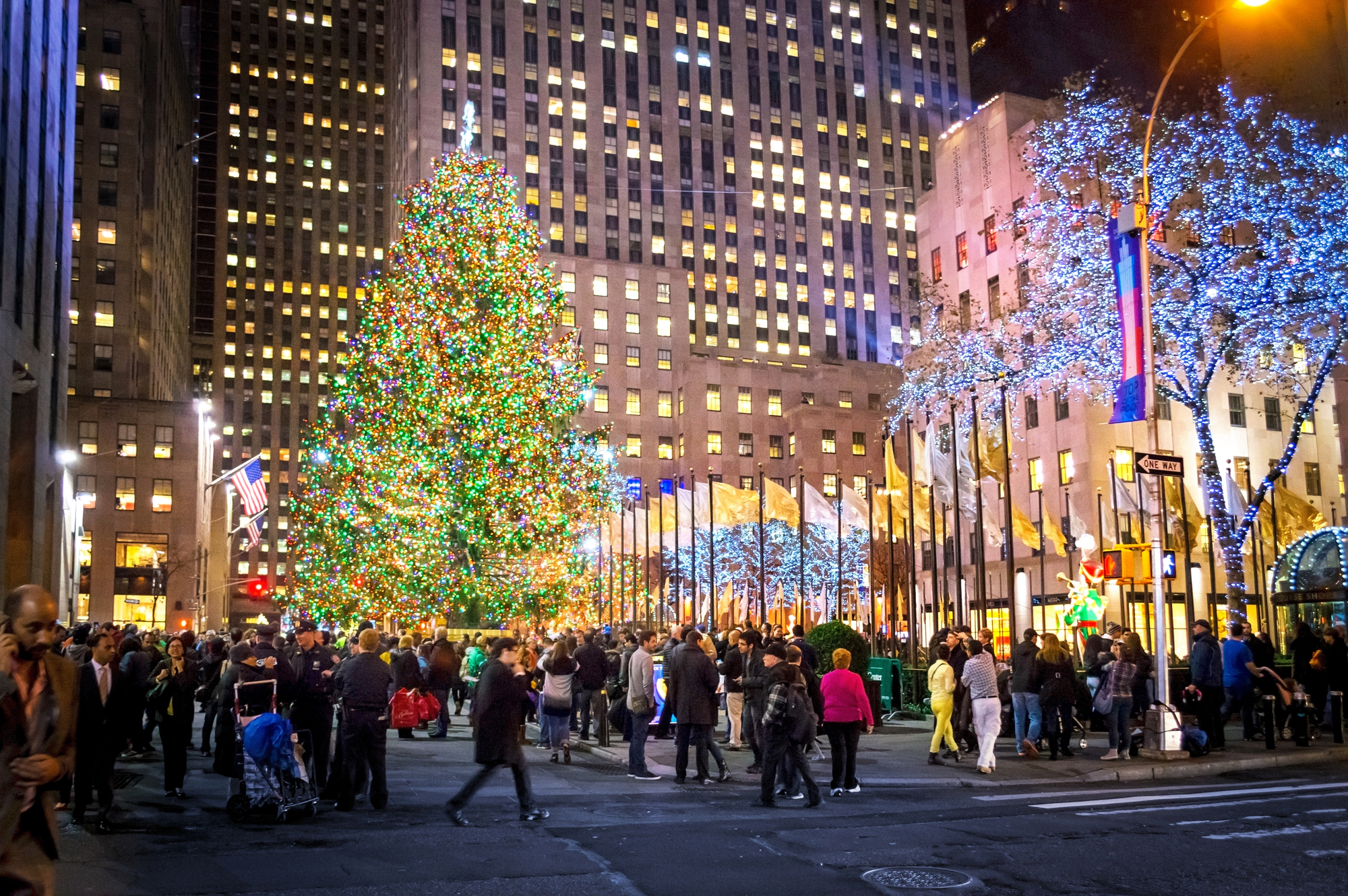 Thanksgiving is over, the Macy's Parade has marched through Manhattan and the holiday season has officially started. Santa came to town as the finale of the parade and now its time to spread holiday cheer, spread good tidings and be merry. During this season in the city there is so much to see and do. Lights twinkle and sparkle in the distance, snowflakes fall from the sky (hopefully soon!) and everything is a magical holiday wonderland.
With so much to see and do during the holidays in NYC, it can be hard to keep track of it all! The list below will give you an overview of much of what New York has to offer during the winter season.
17th Annual Winter's Eve at Lincoln Square -New York's Biggest Holiday Festival!

Nov. 28, 2016 | 5:30-9:00 PM

Winter Village in Bryant Park

Tree Lighting / The Lights Before Christmas, an original tale on ice | Dec. 2nd | 6pm
Holiday Shops | Open Nov. 25-Jan. 2 | M-F 11am-8pm & Weekends 10am-8pm
Ice Skating at The Rink | Oct. 30-Mar.5 | 8am-10pm
Public Fare | Eat at the Winter Village!

Holiday Lights Walking Tour with Central Park Sightseeing

Nov. 25-Dec. 30 | 5:00-7:00 PM daily

Lasker Rink in Central Park
Wollman Rink in Central Park
Empire State Building lit up with Red and Green Lights – seen from all over Manhattan!

Observation Deck open 8am-2pm, daily

Radio City Music Hall Christmas Spectacular with the Rockettes

Nov. 13-Jan. 3, daily shows at 11am, 2pm, 5pm, 8pm

Rockefeller Center Christmas Tree, Rockefeller Centre

Tree Lighting Ceremony and live broadcast | Nov. 30 | 7pm-9pm
Watch the live-stream broadcast from NBC in the comfort of home!

5th Avenue holiday window displays

Saks Fifth Avenue
Macy's Herald Square
Barney's
Bergdorf Goodman
Bloomingdale's
Lord & Taylor
Tiffany & Co.
Henri Bendel

Cartier's iconic window display on 5th Avenue hinting that a package from them will make your holiday that much more magical.

Gigantic Holiday Cheer in the form of giant ornaments along 6th Avenue
Visit a Holiday Market

Union Square Holiday Market
Columbus Circle Holiday Market – opens today!

Go sledding in local parks

Pilgrim Hill, Central Park
Cedar Hill, Central Park
East River Park
Inwood Hill Park
Morningside Park
Riverside Park
Fort Greene Park
Owls Head Park
Prospect Park
Crocheron Park

See the extravagant Dyker Heights holiday lights in Brooklyn
Go to Chelsea Market to shop and see the featured holiday pop-up shops
Attend one of the holiday shows at Lincoln Center like the Nutcracker
Participate in NYC SantaCon!

Saturday, December 10th @ 10 am

Go to Serendipity 3 for an iconic treat – Frozen Hot Chocolate
Botanical Garden Holiday Train Show
See the christmas tree beneath the arch in Washington Square Park
Go skating at Rockefeller center rink or Wollman or Lasker Rinks in Central Park
See Macy's Santaland

Filled with holiday treats, send your letter, meet Santa himself
Macy's Herald Square, 8th Floor

Listen to St. John the Divine's Winter Solstice concert series

December 15, 16, 17, 2016
Only four shows so reserve a spot soon!