Soar Through the City: NYC's Newest Plan for Public Transportation Takes to the Sky
Gondola. When you hear the word, what do you think of? If you're like me, it is most certainly a long, river-based boat, floating in a Mediterranean City, most likely captained by an Italian man in a striped shirt. That man (in my head) is also, almost always singing. So this past month, when news of possible Aerial Gondolas across the country, and in particular, the city of New York broke, I was confused to say the least. My mind instantly went to flying boats, and did not look unlike a theme-park ride. While I personally think that would be pretty awesome (especially if a singing Italian man was part of the package), it didn't take me long to realize that in this technological age, gondola has taken on a new meaning.
Aerial gondolas actually refer to a system of high-flying tramways, with cars that comfortably fit 10 people arriving and departing every 30 seconds. I've recently heard it described as a system with the design of a monorail and the seating of an enclosed ferris wheel.  New York's proposed system would transport riders from the Brooklyn neighborhood of Williamsburg to the Lower East Side of Manhattan at Delancey St in just over four minutes. Eventually, they system will add railways to access additional neighborhoods in Brooklyn, Manhattan, Queens, and Staten Island.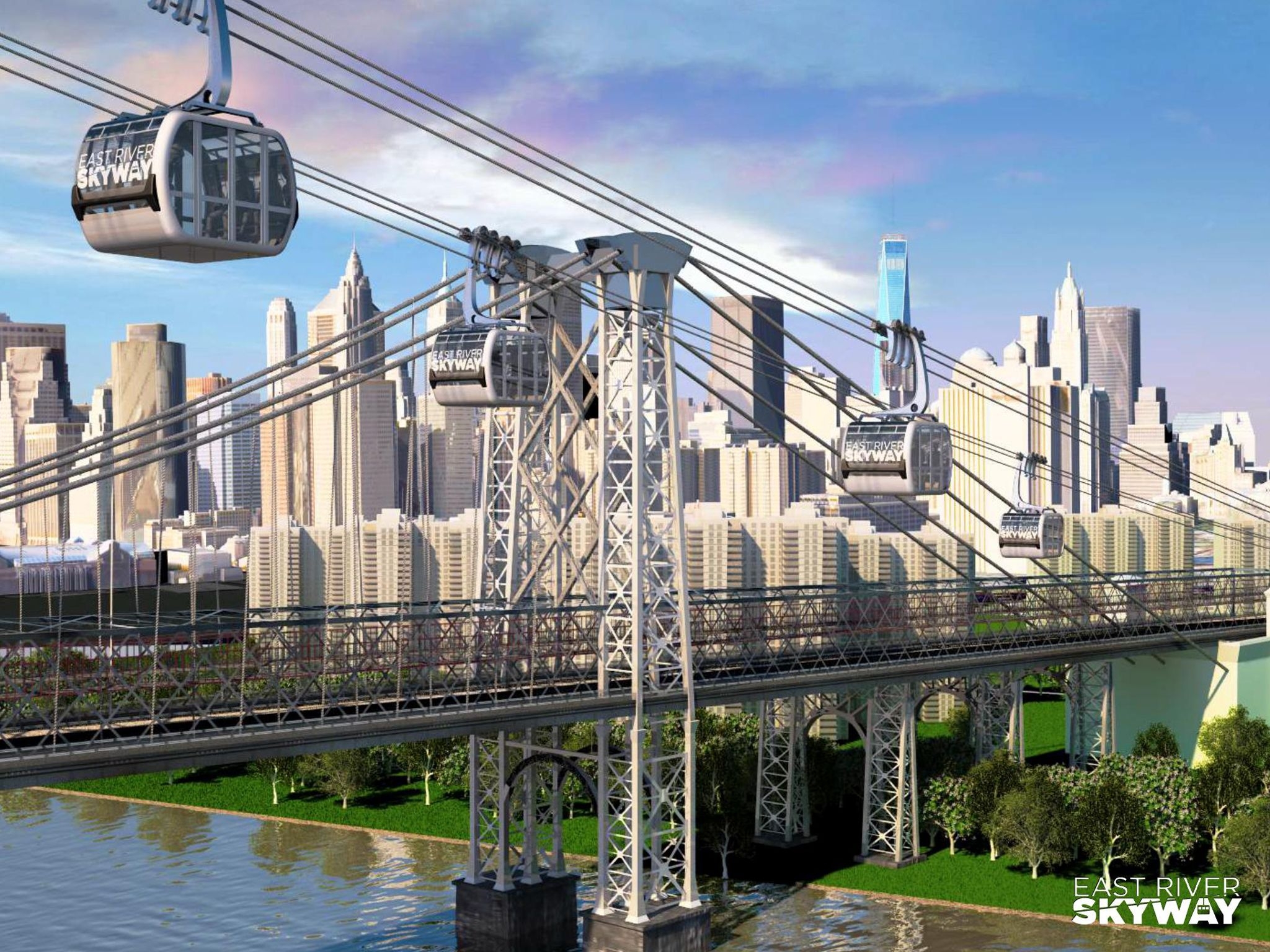 A mock-up of what the proposed Aerial Gondola System will look like
These flying gondolas have been discussed as a possible mode of transportation in New York for years, but with the recent announcement that the L train, a subway line that almost single-handedly connects Brooklynites to Manhattan, will be shutting down for at least a year starting some time in 2017, the MTA (Manhattan Transportation Authority) seems to be taking the suggestion far more seriously. As it currently stands, the system is projected to be able to accommodate about 5,000 commuters per hour. While this still wouldn't come close to accommodating the roughly 300.000 people traveling on the L each day, the system provides a certain level of luxury for those lucky enough to score a ride. The 300-400 feet high ride provides a literal birds-eye view of the city,   which I can only imagine would be a truly breathtaking way to start your day. Each car fits 10 people max, so these air conditioned cars provide far more comfort than the incredibly crowded early morning subway. As someone who spends what feels like half of her like in a subway car, I know I wouldn't mind waiting a couple of extra minutes for this A+ service!
Cities such as Austin and Boulder have similar plans in the works, making these aerial gondolas the possible next frontier of metropolitan travel, and countries such as Japan, France, Italy, and India have already adopted these systems as modes of transportation. Now, as a New Yorker, I've come to be a little jaded on major plans proposed for the city. Typically, they take years to get off of the ground, and more frequently, the plans are actually just talk that never comes to fruition at all. But I have to say, if they could pull this off, it would be incredibly cool. Can you imagine the high-in-the-sky views of landmarks such as the Brooklyn Bridge, the Statue of Liberty, and , of course, Central Park? I for one know I'd be insanely happy to start my day flying across this incredible city, so I'll be keeping my fingers crossed that one day, these aerial gondolas are not just the talk of the town, but the reality as well!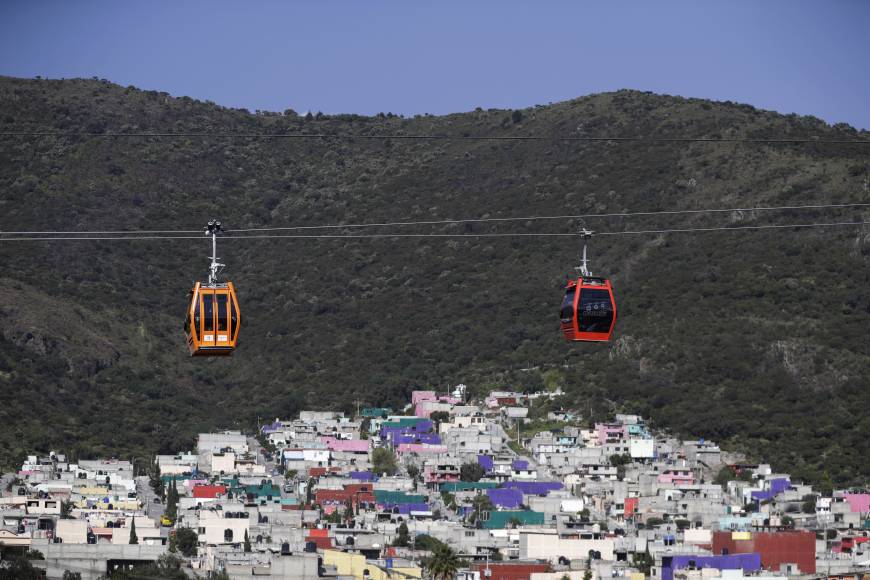 The new Mexican Aerial Gondola System, nicknamed the "Mexicable."