Splish-Splash in Central Park: Swimming in the City's Best Playground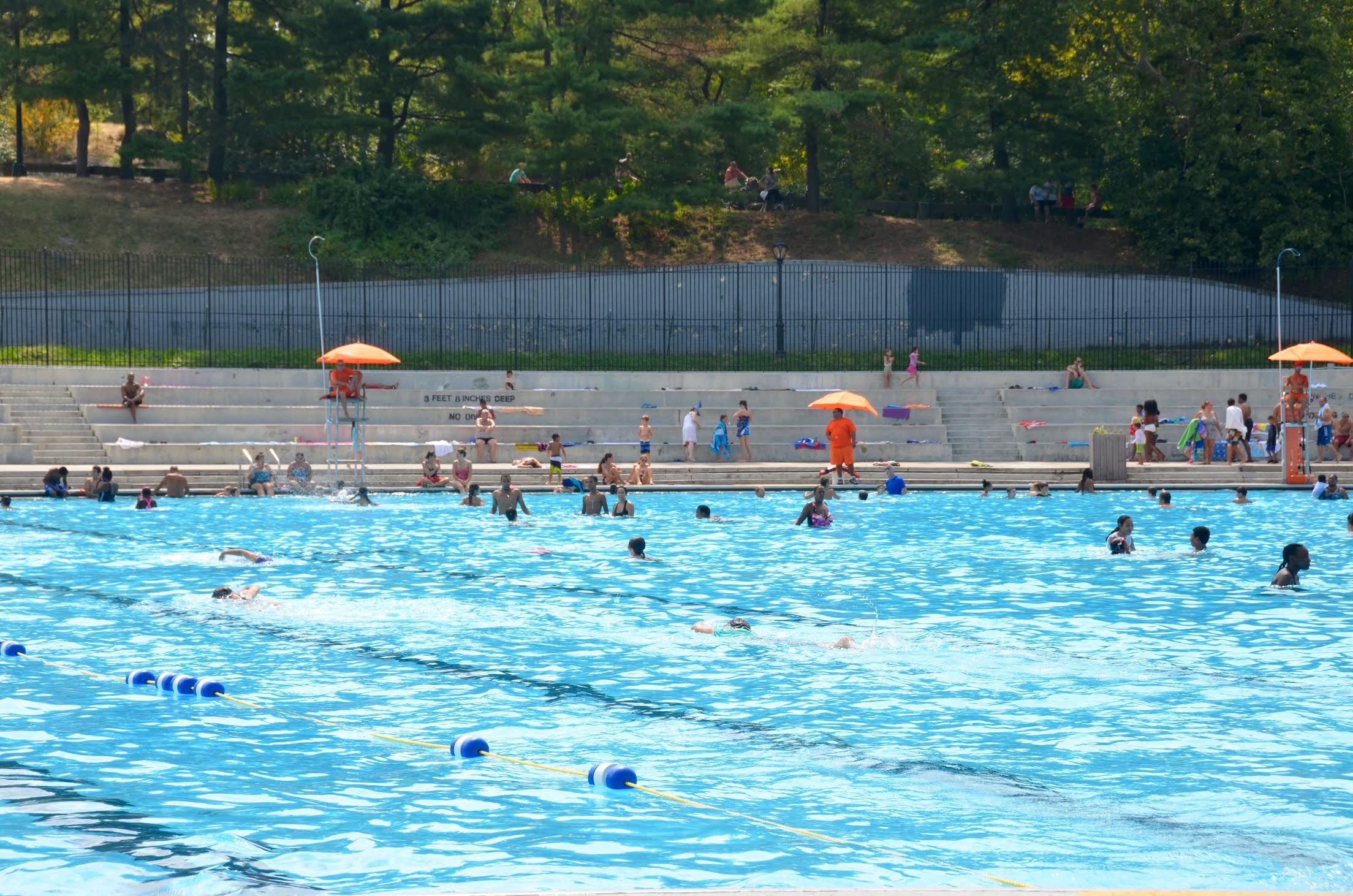 It's no secret that this year, there has been a serious heat wave taking over America and the East Coast. Those in condensed metropolitan cities have been sweating it out for weeks, turning into puddles waiting for public transit and walking on the hot cement streets. This is especially true in New York City, where the tall buildings trap in the hot air. New Yorkers everywhere are looking to escape the heat, often having no air conditioner to go home to. While the city is lacking the ocean or lakes that allow suburbanites to cool off in a pinch, there are a few ways the city-dwellers can cool off. One of these "life hacks" is finding a fantastic public pool nearby to take a dip ni. The best public pool in the city resides right in Central Park, and is the perfect sanctuary on a hot summer day.
The Lasker Park Swimming Pool (or The Lasker Rink, as it is known in the winter) rests in the middle of the park in between 106th and 108th Street, and is opened from June 29th until Labor Day. This olympic size pool (240 'x 190' x 3.75') with an additional wading pool, is open daily from 11am-7pm (with a break for cleaning at 3pm-4pm). The pool offers extended lap swimming hours for "Early Risers" (7am-8:30am) and "Night Owls" (7pm-dusk) where some aquatic competition (and lasting friendships) have be brewing for years.
Any member of the Lasker Pool Lap Program are eligible for various prizes and intrapool glory. Any swimmer who completes a personal goal of over 25 miles in the pool by the end of the summer is the recipient of either an Early Bird of Night Owl tee shirt, commemorating their time and special community. The swimmers with the top three times in the pool are able to advance to a three-pool competition, with the best swimmers from various pools facing off in a battle royale.
Despite this seemingly heavy competition,  there are far more people who see the activity as social or relaxing.  "It's so beautiful up there" Catherine Fredman, 54 explains. She, along with so many athletes, revel in being in nature as the sun rises every morning. Whether a working businessman who strives to get some laps in before a busy day at the office, older retirees looking for relaxing exercise, or a former competitive swimmer, looking  to keep her skills sharp, there is a place for everyone in the Lasker Pool. "I've become so completely hooked on the whole thing, not as a result of the competition but the camaraderie,"one participant said. "Some of my dearest and closest friends have emerged from a pool."