Where are the Women in Central Park? The Fight for a Female Statue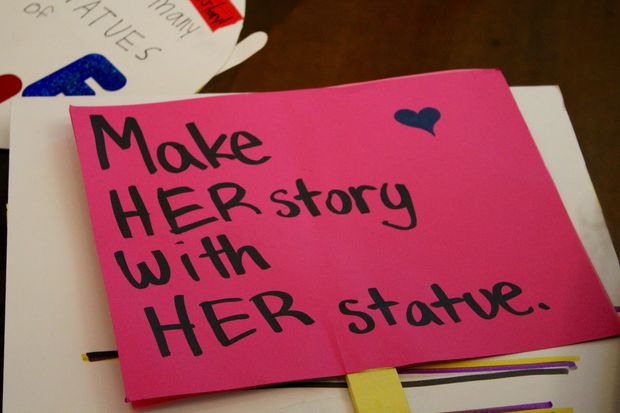 If you've been able to join us on one of our fantastic guided tours of Central Park, you've been shown numerous historical monuments and statues, all with rich backstories and immense importance. From Christopher Columbus to Alexander Hamilton and from William Shakespeare to Hans Christian Andersen, the park is full of explorers, storytellers, and politicians who have made an undeniable impact on society. While all of these men have plenty of differences, all of the historical statues in Central Park have something pretty basic in common- they're all men.
Yes, since opening its gates in 1857, Central Park, which boasts 22 statues based on real life people, has managed to go without mounting one statue of a female. Currently, the only female figures in the park at all are the fictional characters Alice (from Alice in Wonderland), Mother Goose, and Juliet, of Romeo and Juliet. If you think this fact is a little ridiculous and a little more upsetting, thankfully, you're not alone. There are plenty of lady warriors taking up this important cause, one of whom has a pretty impressive feminist lineage.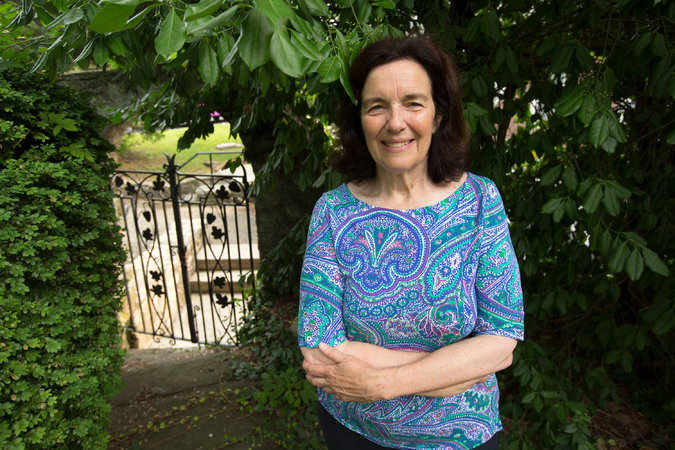 Coline Jenkins, great-granddaughter of Elizabeth Cady Stanton, and leader in the fight to get a Female Statue in Central Park
Coline Jenkins, a feminist trailblazer in her own right, is the great-granddaughter of landmark suffragette Elizabeth Cady Stanton. Two years ago this November, she approached New York City Parks commissioner Mitchell Silver at a lecture in Brooklyn and asked flat-out "Do you know Central Park has no statues of women?" Silver, taken aback, assured that he would look into it. Almost two year later, he has kept his word, and plans to create a monument for two (not one, but TWO) spectacular women are well underway.
In May of this year, the Parks Department granted conceptual approval to a duel statue of Stanton and Susan B. Anthony to be mounted at the 77th St. entrance of Central Park.  This means that official fundraising is authorized and in motion, and an official design contest is soon to follow. Currently, the fundraising team is nearly halfway to their $400,000 goal, having raised $170,000. All of these donations are being made by private donors, and due to the special meaning of this particular statue, plenty of little feminists are pitching in to make their voice heard.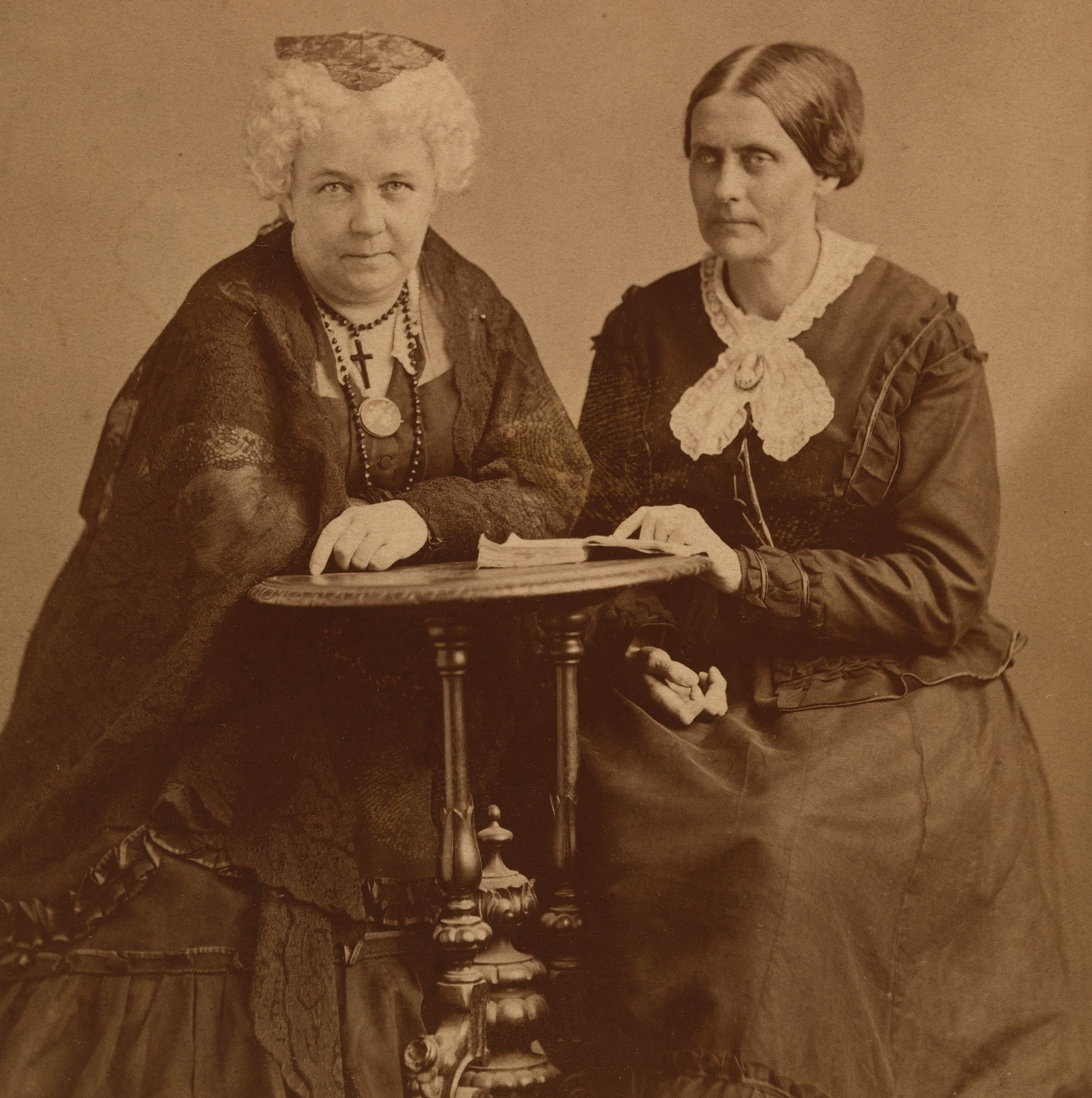 Elizabeth Cady Stanton and Susan B. Anthony
These young donors include Girl Scout Troop 3484, 10 girls from The Dalton School who are working tirelessly to make the dream of seeing a real woman represented in Central Park a reality. They will spend Thursdays this fall marching at the hopeful site of the statue, collecting donations from passersby to make a difference. They chant "Where are the Women?" repeatedly, and wear a crown of sunflowers in their hair, a symbol of the women's suffrage movement of the 19th century. One of their biggest champions- Coline Jenkins, who has taken time to talk with the inspiring young women of the Girl Scout Troop. "The problem is we have to remind everybody that women are important too," she told the girls before they began their "peaceful protest." And don't worry, the girls know how to sweeten the deal. Once cookie season kicks off later this fall, they will also be donating proceeds from their collective sales to the cause. As Jenkins told the girls, "the point is never give up, failure is impossible."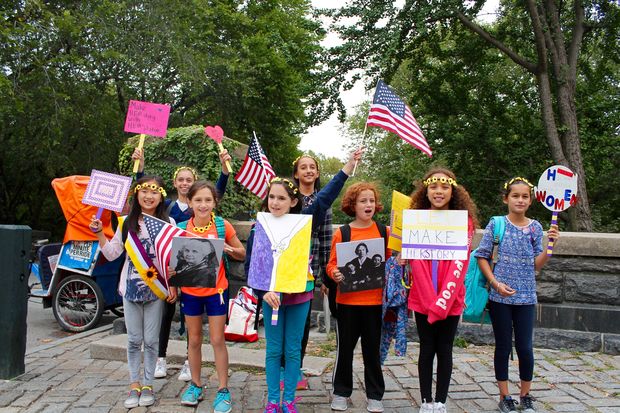 Girl Scout Troop 3484